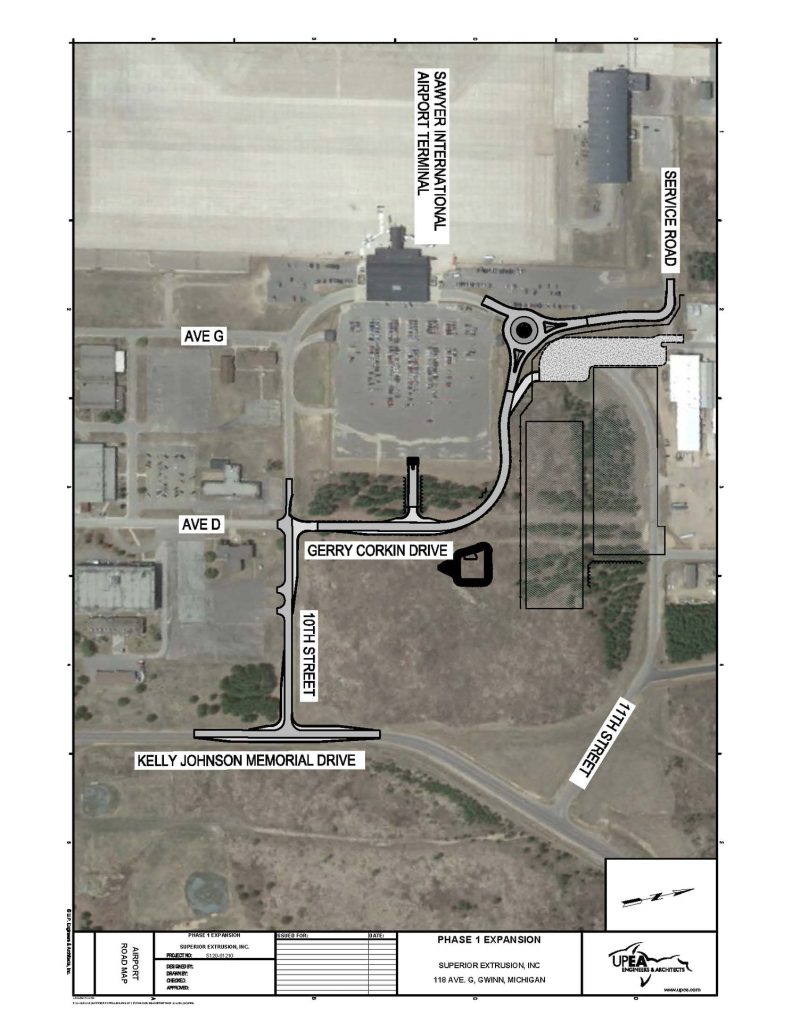 Airport Terminal and Airport Services Center/Water Department Offices
As most everyone is aware, Superior Extrusion is expanding their footprint. This will cause the current airport terminal and services center entrance to move from 11th street to 10th street and will create a new road. Please see attachments for the Airport Terminal route and Airport Services Center/Air Traffic Control Tower (ATCT) route
.
This is slated to begin August 20th at 12:00pm (Noon). If any changes in scheduling occur,
Signage will be posted heavily along these routes.
All passengers, employees based in the airport terminal (TSA, Airlines, Rental Cars, Concessions, Etc.) are to use the Airport Terminal Route.
-If parking in the employee lot, you must turn left off of G. Avenue.
-The only entrance into the main parking lot in via the South entrance (see diagram).
-ONLY Buses, Rental Cars, and Taxis are permitted to drive under the terminal awning. All of these entities must turn around in the rental car lot. Please use caution in this area.
For the Airport Services Center/Water Department route, this applies to all Air Traffic Control Tower employees, airport employees (County of Marquette), and Water Department customers.
These routes are expected to be used until November 1st, 2021. If an extension is needed, notifications will come from airport staff, be posted on our website sawyerairport.com, and on our Facebook page.